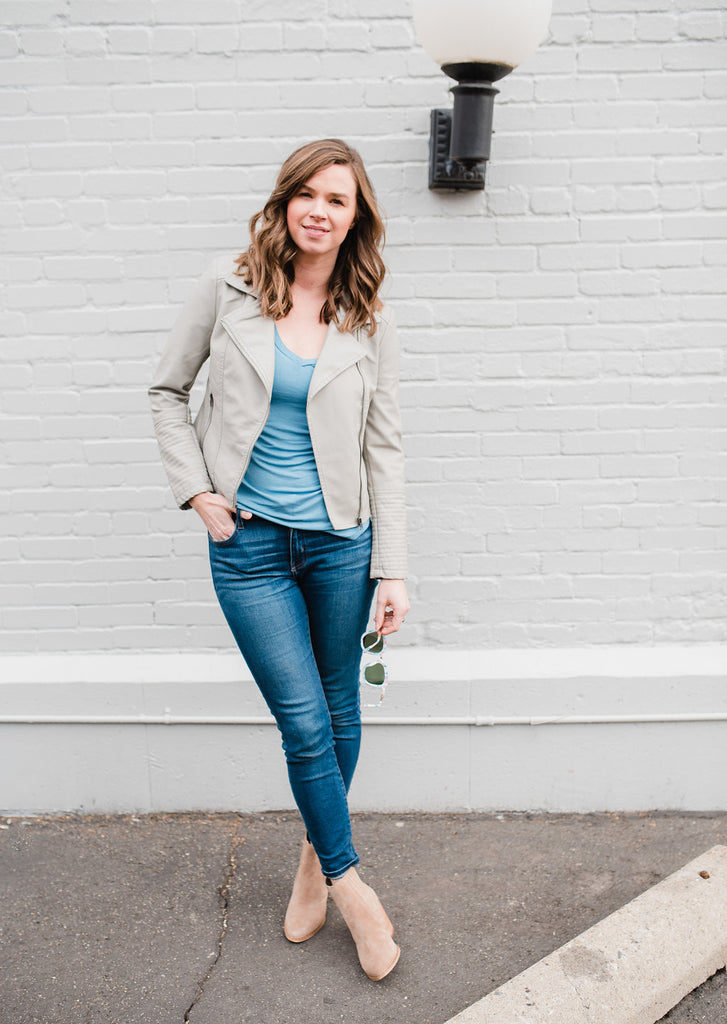 When living in San Francisco, I had plenty of boutiques at my disposal. Walking down Union Street had numerous little stores to pop into, but the place I shopped the most was the boutique my sister worked at in Portland - for one main reason. Z Supply pocket tees. 
Every couple months I would receive a text message from Megan with the newest colors of my very favorite pocket tee. It was my go-to shirt and quickly became my coworkers go-to shirt as well.
When we opened SHIFT boutique, there was no question about bringing in Z Supply. They dress up, dress down, good for a night out, night in, even bouldering at Asana (oh yes I did). Z Supply has dozens of styles, from the classic pocket tee and tank, to sweatshirts, dresses, and even swim. For an effortless 'jeans and a t-shirt' look with it actually being effortless, get yourself a pocket tee.