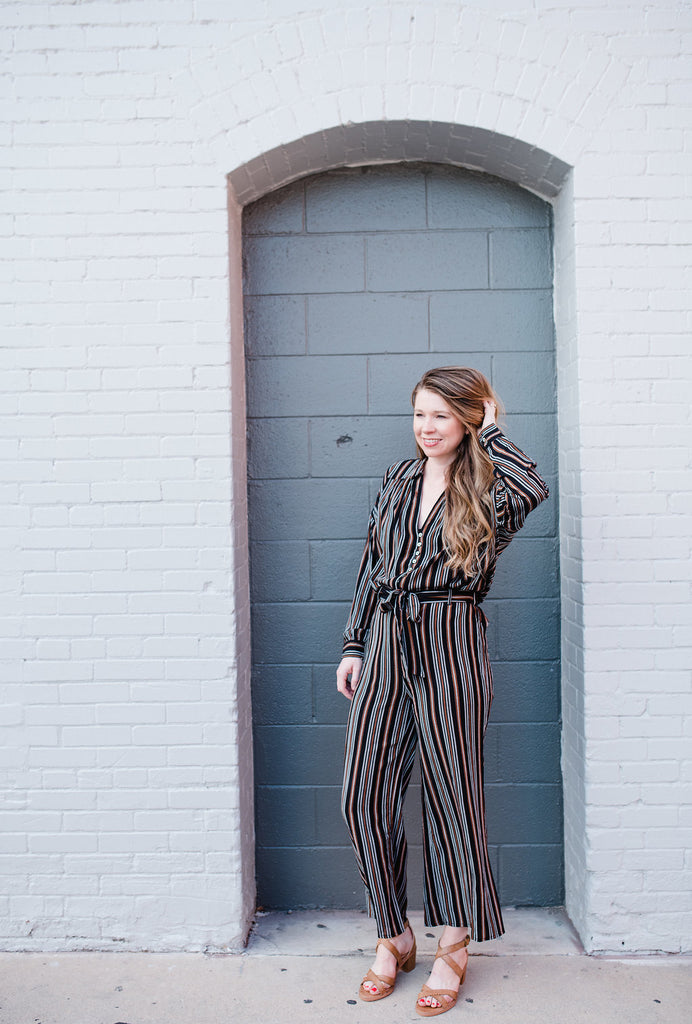 I am loving the "2 piece Set" trend but it can be a little intimidating.  It is a lot of outfit!  I also feel that the outfit is so memorable I won't be able to wear it often and will bring my PPW (price per wear) down.  But then I remember the great thing about sets, as compared to jumpsuits, is that they are separates too!  I took this adorable striped set from Amuse Society and styled it 3 ways.  
The first is all together, I think this outfit is a show stopper!  It almost feels like sexy pajamas (is that a thing?) and I might even pair it with higher heels for date night.
My second look is with just the blouse.  I wore my favorite Levi's jeans because they are what I wear everyday. I would also pair this blouse with trousers or a black skirt to make it more office appropriate.  These Chinese Laundry slides have a classic style to them but the asymmetric detail makes them feel special. 

The last look is my favorite,  I paired the pants with a simple white tee and will be wearing this outfit all weekend.  I think the purse adds a nice pop of color and these Chinese Laundry slides have an adorable grommet detail.  
So don't be intimidated, think of all the possibilities!!