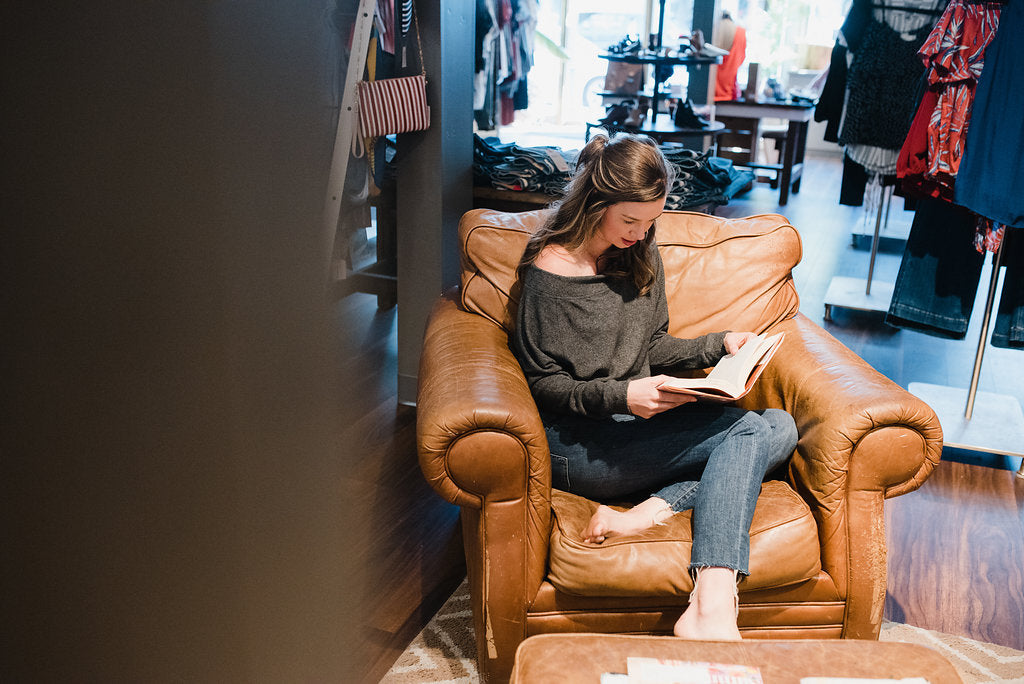 Summertime reading isn't just for kids. Being a lover of books, I always have reading material available wherever I am. While I love books, I struggle with finding new books and especially books that let me explore a world unlike my own. There are a few places that have become my go-to for recommendations and ideas for books.
Rediscovered Books
in downtown Boise has an amazing selection to choose from. Even more amazing, the employee recommendations that grace the shelves. Just like a friend recommending their most recent book, the employees give great insights to many of their books and I usually find myself using them to find my next favorite.
Read Between the Wines is a book club that started with a few girlfriends over a year ago and has grown into more than twenty women! What I love about this Book Club is the diversity in book selection. Each member gets an opportunity to select a book and with so many different backgrounds, we have read books that take us all around the world, we've been to
the Alaskan Frontier
,
WWII France
,
the OASIS
, and
Sweden
(just to name a few). There are so many books that I wouldn't have ever thought to pick up to read and loved, and some that I haven't at all. In addition to the books, we also have so many conversations about our lives and the world around us, because sometimes, book club isn't really about the book, it's about the club.
Lastly, when I'm sitting in the
Library!
parking lot, getting ready to return my latest book and thinking about what next, I always pull up my friend
Heather's Instagram
page. She is a book worm! She is a serious lover of books and is always reading something new.
The History of Bees
was among my favorites from her Instagram feed.