3 Ways to Incorporate Animal Print into your Wardrobe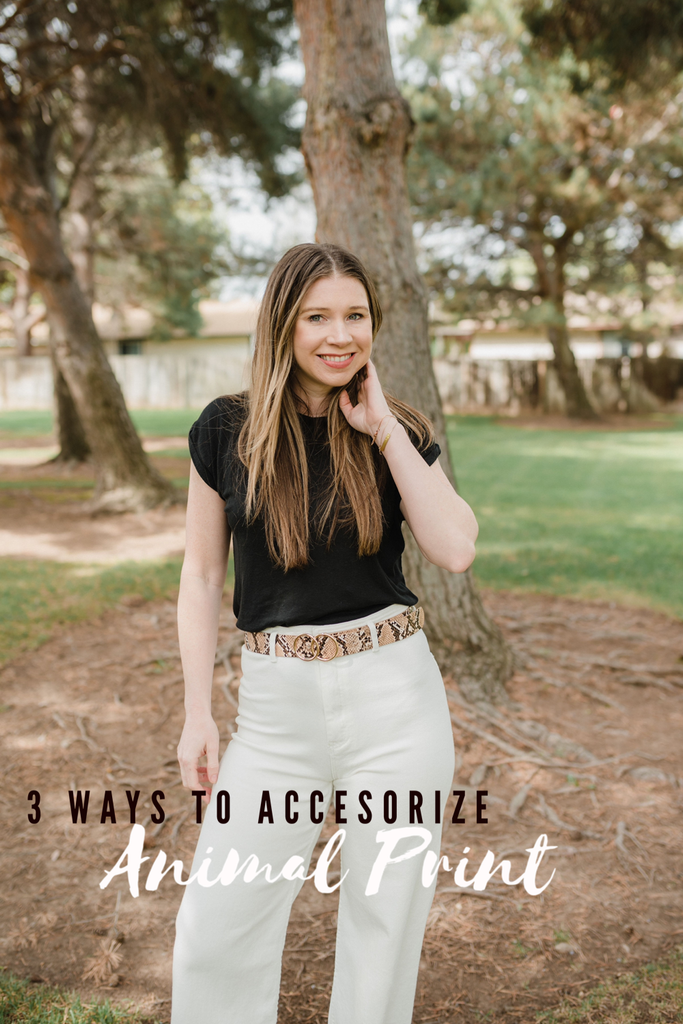 New trends can be scary!  Especially if it includes bold prints or bright colors.  One trend that continues to pop up every few years are Animal Prints.  The easiest way to incorporate this look into your current wardrobe at minimal expense is through accessories.  I am showing you how I used 3 different accessories to update a black tee and white jeans. 
First is a fun Snake skin belt, this gives our basic tee a really sharp look.  A contrasting belt also helps define the waistline and can break up a monochromatic look too, this would look great with black pants instead of the white. 
I love the Megan Mules, they are a very subtle animal print and a really great neutral shoe.  Mules are easily paired with ankle length denim as well as dresses. 
These Able Earrings are a perfect way to dress up any look, they are a great mix of metal and tortoise shell.

Animal prints are really fun but you don't have to break the bank or step outside your comfort zone to get the look. 
Enjoy!
Megan