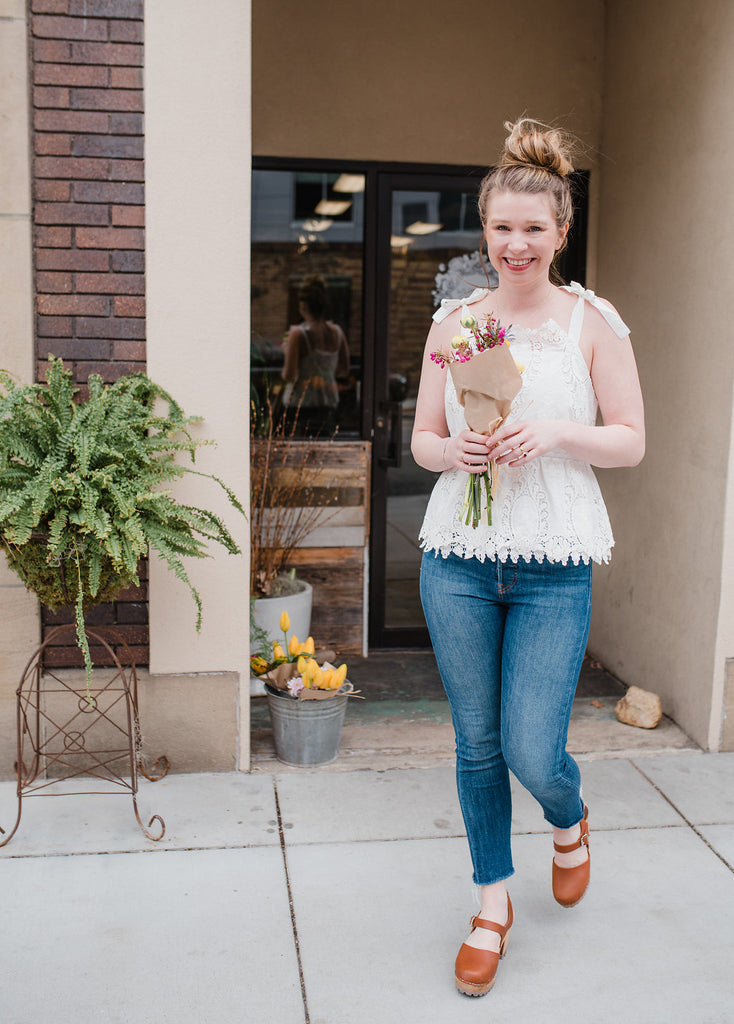 OMG clogs!
Do you even SHIFT if you don't have a pair of clogs? The entire SHIFT team has at least one pair. I caved after loving my first pair and now I have 3! What can I say? I'm a clog girl (I may or may not be wearing a pair as I type this)!
Why do we love clogs?
They offer a good amount of support and they have sturdy tread.
They're so stylish - move over birkenstocks
We have several styles so there is a clog for every gal!
The chunkiness can make big feet appear dainty
With the extra inches they make your legs look so long! To achieve the ultimate #legsfordays look I recommend wearing a flared mini dress because the flare starts at the waist, giving the illusion of long legs. Hello, runway model!
They're the perfect spring shoe because they look SO CUTE with sheer socks -we still have a few if you want to try the look!
This shoe will (literally) carry you into summer… and fall.  
Clogs are a great alternative to heels. A lot less effort for the same amount of height.
We know there is basically a cult following for the MIA clogs so if you have a pair, what do you love about them? Let us know! We're so excited for all the cute outfits featuring the clogs! Tag us and don't forget to use the hashtag #myfavoriteSHIFT
Xx,
Cassidy