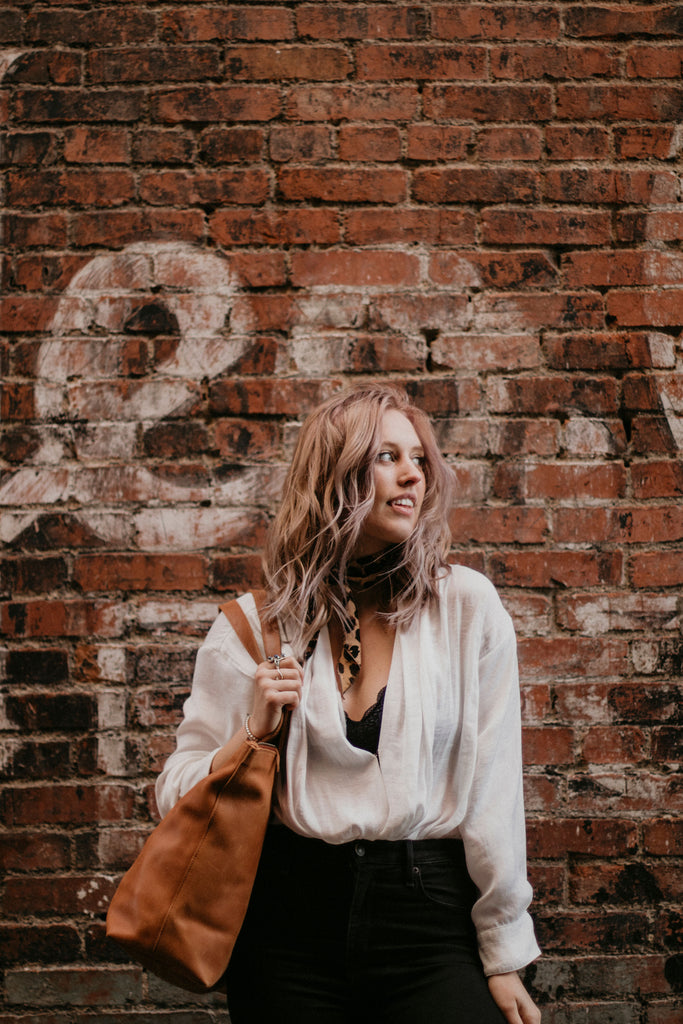 How to wear it: Neck Scarves
There's nothing like an accessory to literally "tie" your outfit together. Neck scarves are my favorite trend at the moment. They're an easy way to add a feminine, chic touch to an outfit. I think of a neck scarf as something to be paired with basic pieces because it adds such a unique twist to a look. I want to share my favorite ways to wear a neck scarf so you can come snag one for yourself!
The first look is to loosely tie the scarf around your neck so the knot sits on your chest. Use two left-over-right knots or if you're knot savvy you can try this knot. This works well for v-neck shirts or a blouse!
If you're using a bandana style neck scarf, wrap it around your neck and do two left-over-right knots, then pull the knot to the side and adjust accordingly. I sometimes switch it up and tie it in a little bow.
If you have a longer neck scarf, start by wrapping it around your neck from the front and pull the ends around the back of your neck to the front and tie a left-over-right knot. You can keep the knot in the middle or pull it to the side.
You will definitely see me around town wearing a neck scarf in my hair! I love to wrap it around my high pony's!
You can get so many wears out of this one accessory and it's so easy! I usually pair it with jeans and a simple t-shirt or a dress, it looks great with trousers and a blazer as well. We have some cute scarves at SHIFT you won't want to miss!
Xx,
Cassidy