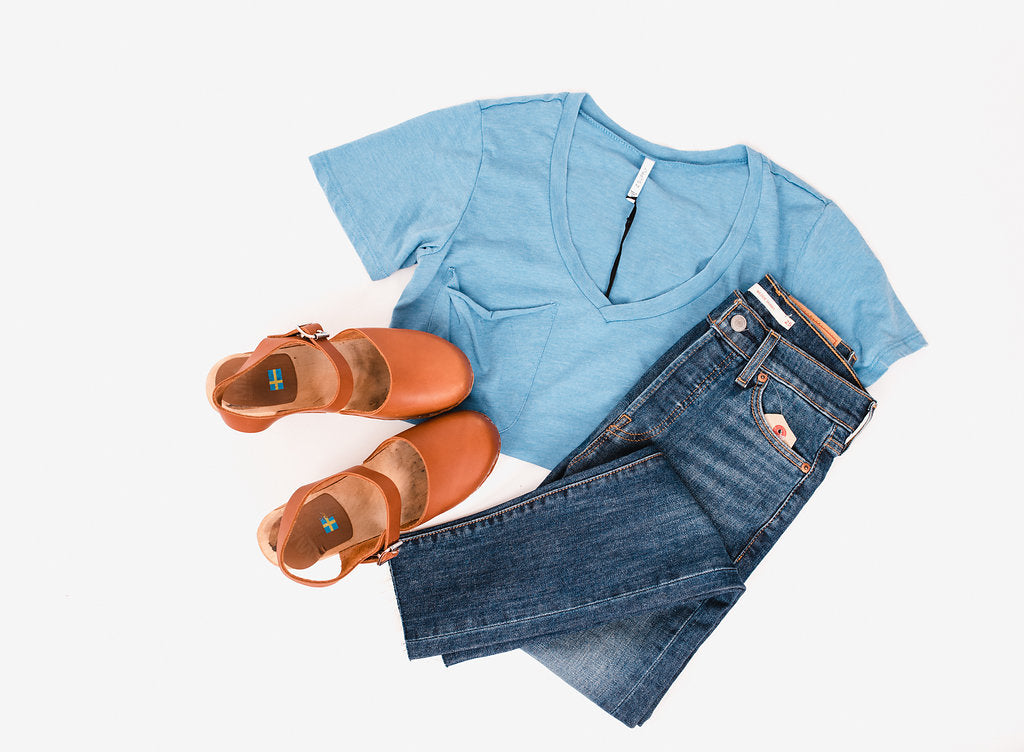 This past weekend I decided to surprise my husband with a quick trip to Portland for his Birthday. I had everything set up for a surprise Birthday dinner with his high school friends and it would be the first time many of them met our daughter, Wyatt. 
I quickly figured out that packing a carry on bag for myself and an almost 2 year old isn't so easy!  I had to pair down what I was bringing- it need to be cute, comfortable and easy to chase a toddler in. 
So I brought two Z Supply tops, the Levi's wedgie fit jeans and the Mia clogs and prayed that my daughter didn't spill on me! The outfit was perfect, I felt casual cool at dinner and comfortable during the plane rides there and back.  Most importantly I still had enough room in our shared carry on for Wyatt's 5 different outfits, 3 pairs of PJ's, 2 pairs of shoes, coat, jacket and diapers.  Someone should teach that girl how to pack!